Romantic Getaway
In Tuscany
Book a Romantic Escape in the most romantic farmhouse in Tuscany.

Treat yourself and your partner to a special weekend in Tuscany, under the banner of beauty, luxury and romance!
Ask us how to best customize your unforgettable romantic getaway in Tuscany with special and beautiful details!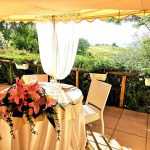 Treat yourself to an unforgettable moment of romance at the Taverna di Bibbiano farmhouse and personalize your stay with the "romantic gems" that our romantic hotel offers.. from the welcome pack in the room to floral surprises for your partner… from romantic dinners to the romantic breakfast in the room to walks in our vegetable garden and much more …
romantic option for guests staying in our rooms: you will find in the room, as a surprise for your partner:
The cost for this romantic option is €60.00
It is possible to reduce the package thus reducing the cost
Romantic breakfast in the room
Romantic option dedicated to the guests of our rooms.  It will be served in your room, as a surprise for your partner, at an agreed time.
Breakfast will be sweet and savory, served on a nice tray together with a red wine with a dedication, the text of which must be sent to us in advance.
As a surprise for your better half, a table decorated with rose petals will be set up in our restaurant, a red rose with a dedication, the text of which must be sent to us in advance, candles.
You can choose between two types of dinner:
With a menu from 50.00 euros per person including two courses plus dessert, water and coffee (wine excluded)
The complete dinner with three courses plus water and coffee (wine not included) costs 55.00 euros per person.
For dessert, our chef will prepare a fabulous heart-shaped cake that will be served on a mirrored tray, where we can add a short phrase such as "I love you", "happy anniversary" to amaze even more, with a wonderful surprise your partner.  The cake can be a millefeuille or sponge cake, filled with cream and chocolate flakes or with cream and fresh fruit.
Romantic dinner in a room for two only
this option is the gem among our romantic packages. Also ideal for making marriage proposals.
In fact you will have at your disposal a very romantic room, decorated with lanterns and candles, just for you, dinner will be the same as the romantic dinner option, with the same characteristics, but served in this special location, which will have available for the summer also a very romantic pergola (always just for you), surrounded by jasmine plants, in the adjacent garden, for a wonderful dinner outside.
Price: 125.00 euros per person or 130.00 euros per person based on the menu you are going to choose (excluding wines)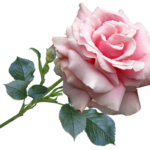 Romantic
Rooms and Suites
Our Romantic Farmhouse offers you real "nests" in which to spend your Anniversary, wrapped in the warmth and sumptuousness of a decor entirely marked by romanticism. From the windows the sweet panorama of the Tuscan hills. The ideal place to take refuge after a day visiting villages or after a precious romantic dinner in our restaurant.

Two nights in a romantic room or romantic suite prepared especially for you, with a romantic gift, a sweet wine with personalized keepsake parchment and floral gift
And, upon awakening, a delicious romantic buffet breakfast
served, in the mildest season, in a panoramic and very sweet terrace
where you will be surrounded by flowers and, in the cooler season, in a relaxing and romantic setting inside the farmhouse,
with walls painted with flowers and colorful butterflies

Perfect Services for a
Perfect Getaway
Our romantic park for wonderful strolls.
Our panoramic swimming pool around which to rest.
Splendid villages and romantic itineraries in the surroundings

Scopri tutto sulla Taverna di Bibbiano