Romantic Holiday
in Tuscany
Are you looking for the ideal place for a romantic holiday in Tuscany or you want to surprise your partner on his birthday, for an anniversary or a special occasion or, more simply, you are looking for a place where beauty and romance surround you and pamper you why are Romanticism and Beauty the nourishment of your soul?

The Taverna di Bibbiano farmhouse, surrounded by lavender fields and which produces flowers and floral compositions by trade, with a wonderful view of the towers of San Gimignano, a spacious swimming pool and a flowery and fragrant park stretching out towards unforgettable views, is the ideal place for your romantic vacation.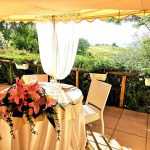 Treat yourself to an unforgettable moment of romance at the Taverna di Bibbiano farmhouse and personalize your stay with the "romantic gems" that our romantic hotel offers.. from the welcome pack in the room to floral surprises for your partner… from romantic dinners to the romantic breakfast in the room to walks in our vegetable garden and much more …
romantic option for guests staying in our rooms: you will find in the room, as a surprise for your partner:
The cost for this romantic option is €60.00
It is possible to reduce the package thus reducing the cost
Romantic breakfast in the room
Romantic option dedicated to the guests of our rooms.  It will be served in your room, as a surprise for your partner, at an agreed time.
Breakfast will be sweet and savory, served on a nice tray together with a red wine with a dedication, the text of which must be sent to us in advance.
As a surprise for your better half, a table decorated with rose petals will be set up in our restaurant, a red rose with a dedication, the text of which must be sent to us in advance, candles.
You can choose between two types of dinner:
With a menu from 50.00 euros per person including two courses plus dessert, water and coffee (wine excluded)
The complete dinner with three courses plus water and coffee (wine not included) costs 55.00 euros per person.
For dessert, our chef will prepare a fabulous heart-shaped cake that will be served on a mirrored tray, where we can add a short phrase such as "I love you", "happy anniversary" to amaze even more, with a wonderful surprise your partner.  The cake can be a millefeuille or sponge cake, filled with cream and chocolate flakes or with cream and fresh fruit.
Romantic dinner in a room for two only
this option is the gem among our romantic packages. Also ideal for making marriage proposals.
In fact you will have at your disposal a very romantic room, decorated with lanterns and candles, just for you, dinner will be the same as the romantic dinner option, with the same characteristics, but served in this special location, which will have available for the summer also a very romantic pergola (always just for you), surrounded by jasmine plants, in the adjacent garden, for a wonderful dinner outside.
Price: 125.00 euros per person or 130.00 euros per person based on the menu you are going to choose (excluding wines)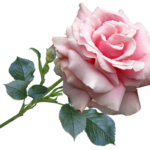 Cjoose your
Room

or

Suite
You can choose between the splendid Suites and Romantic Rooms, each furnished in a different and unique way, frescoed on flowery themes.
Your every stay will be enriched with precious colors and details, in tune with the surrounding soft hills and with fields full of fragrant flowers.

Upon returning from an excursion to the picturesque nearby villages, you can take a dip in our beautiful panoramic swimming pool, or simply sit by its edges for a refreshing aperitif.

In the late afternoon, when the light is charged with a pink tint and makes the views magical, you can take a relaxing walk in the park of the "Taverna", which offers splendid corners for relaxation: a romantic belvedere, to meditate and relax, pampered by the melodic chirping of nightingales and the sublime view of a unique panorama.

discover
medieval villages

nearby
From the Taverna di Bibbiano you can visit the most enchanted and full of history places in this part of Tuscany. From Florence and Siena to medieval villages, castles, abbeys. A romantic adventure in an area justly famous for its characteristics of sweetness and landscape richness.

You can stop at the farm shop to look and buy the romantic products of our production: country packages, lavender, dried flowers, sweet shabby chic garlands, dolls, bags and favors ..

After a day of relaxation and exploration of the surroundings, what could be better than sharing a splendid romantic dinner in the Agriturismo's restaurant with your partner?
You will be able to enjoy the typical Tuscan cuisine in the interpretation of our good Chef; we will do our best to make your every evening unique and unforgettable!

Scopri tutto sulla Taverna di Bibbiano